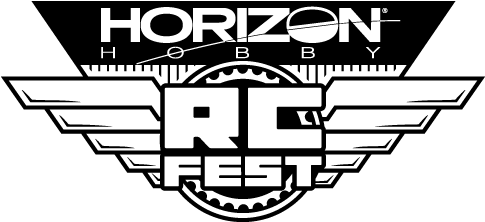 Save the Date for RC Fest 2019!
June 7, 8 & 9
More to come! Check back frequently for new updates.
Surface Events
King is the Hill
Monster Truck Freestyle
Crawling Time Trails
Open Crawl/Try me
Off road try me
Night crawling
Monster Truck racing
Mud bog racing
RC Pulling
Toll Gate race
1/8 off road race
Speed run/Long Jump
Sumo war
Air Events
Night air show
Ring of fire
Open flying all weekend
Noon time demos with jets
Sponsors
Proline
Associated
RC4WD
J Concepts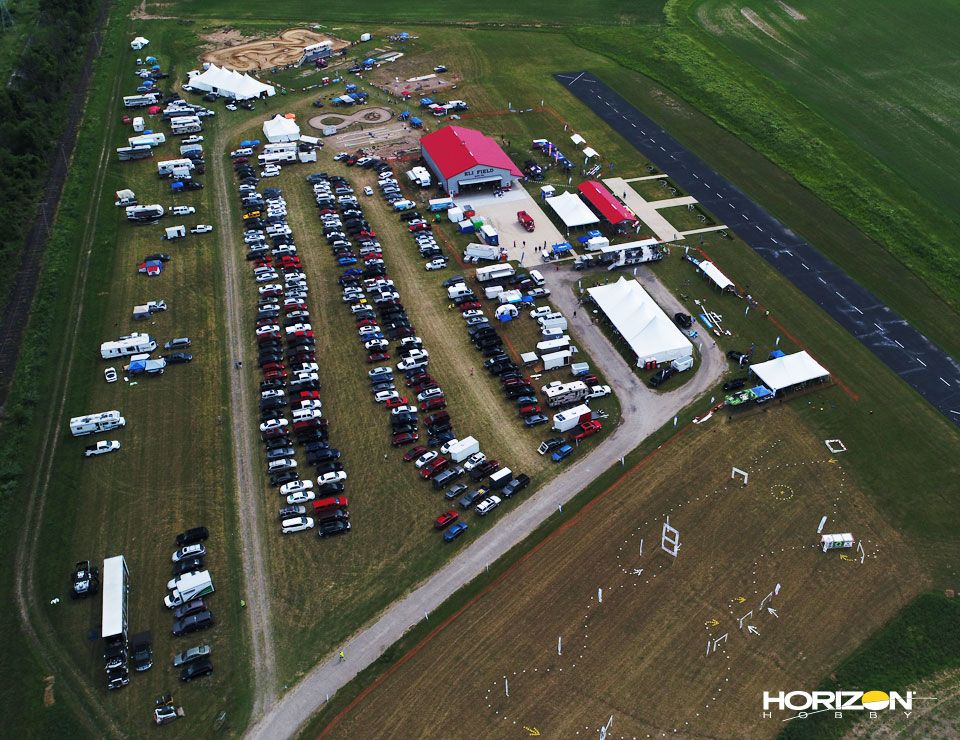 RC Fest 2018 Stats
Total Attendance

4,711

Number of TLR Cup entries

64

Long Jump Length

226 ft

Attending vendors

Pro-Line
Pit Bull Tires
Castle Creations
Martin One Source
Venom (charging station)
Tamiya (indoor track)
Flite Test (airplane combat)
Big Squid RC
FMS

Total Money Raised for Charity

$10,041.25

Number of Raffle Winners

We lost count!

Total Product Value Given Away

$10,000+

Participating Vendors for Charity

Team Associated
Pit Bull Tires
Tamiya
Flite Test
Pepsi
Lucas Oil
Pro-Line
Venom
MIP
Congratulations to RC Fest 2018 Event Winners!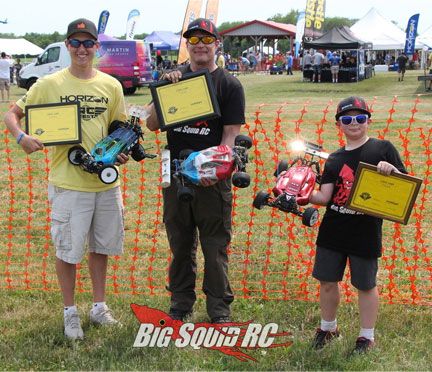 Long Jump Winners.
Source:
Big Squid RC: Long Jump Championships Held at 2018 RC Rest
Long Jump

Paul Bludgen

RC Sumo Saturday

Thomas Wielgomas

RC Sumo Sunday

Jeremy 'Big Bunny'

Drone Race Intermediate

Mike Hartgrave

Drone Race Pro

Preston Flint

Tug of War

Thomas Wielgomas

1/8 Truggy A-Main

Joe Bornhorst

1/8 Nitro Buggy A-Main

Grant Runkel

1/8 Ebuggy A-Main

Joe Bornhorst

1/8 Pro Buggy A-Main

Joe Bornhorst

1/8 Nitro Buggy A-Main

Grant Runkel

1/8 Truggy A-Main

Dakotah Phend
RC Fest in the Press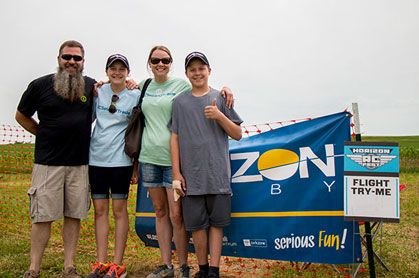 "Horizon RC Fest was a fantastic example of what makes events awesome, and it was the perfect choice to kick off the summer events season for me. In a single day I witnessed families getting their first RC experiences, new friendships form, some incredible aircraft, phenomenal pilots, and even a facet of RC that I didn't know existed. I smiled, I laughed, I saw some cool stuff, and I hung out with some good people who all had a common interest in RC."
Source: Academy of Model Aviation: Celebrating the Start of Event Season at Horizon RC Fest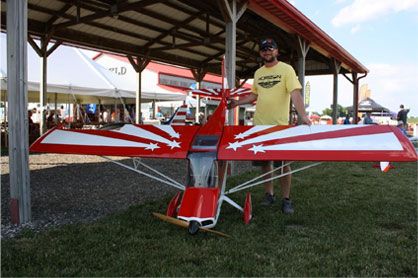 "Horizon Hobby RC Fest Rocked! We had a blast at the Horizon RC Fest this weekend! With jets, aerobats, night-flying, fireworks and even rock crawlers and racers on the dirt track, it was a fun-filled celebration of radio control."
Source: Model Airplane News: Horizon Hobby RC Fest Rocked!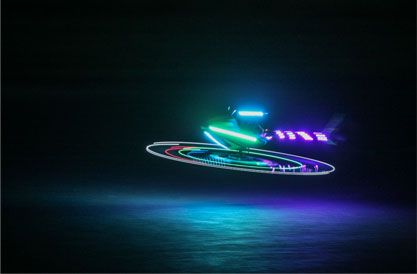 "There was something for just about everyone, warbirds, antiques, combat, helicopters and sailplanes. I'm glad that I was able to attend and hope to return again next year. If you can make it to this family-friendly event, check it out."
Source: RCGroups.com: Horizon RC Fest 2018 - Event Coverage
Quotes from RC Fest Attendees
"Thank You for a Great Time! We just came down for the day from northern Indiana and enjoyed every minute. See Ya Next Year!" — Gary B.
"Thank you Horizon Hobby had a great time can't wait till next year" — Scott S.
"Woowww! Great time! Lots of great flying!! There is dirt track, rock crawling, drifting, truck pulling track, drones, helos. If your into R/C you owe it to yourself to go." — Frank M.
"Josh Bixler is an amazing guy. I had forgotten my radio at home and he lent me one if the ones they had so that I could fly. Great memory now of meeting one of my RC heroes!" — Wade W.
"If you can't make it to Nall, then head here (next year)…I drove 500 miles to see what it was all about. It was Great…" — anonymous
"I went Friday and had a good but hot time. Make sure you enter the hobby raffle. It supports local boys and girls club and you get goodies up front for buying tickets…" — anonymous
"Went for the first time Saturday, what a blast" — anonymous
"That is great of Horizon to put on such a great event. They really know how to give back and promote this great hobby! Thank you Jim for the great coverage and exposure." — anonymous
RC Fest 2019 Date: June 7, 8 & 9

2019 Horizon RC Fest Host Hotel
The Best Western Monticello Gateway Inn is located less than a mile from the heart of the action at Eli Field and has been recently been renovated. With Horizon RC Fest being three days you just might want to take advantage of this great deal so you do not miss any of the action!
Single: $99.99
Double: $109.99
100% smoke-free hotel
Complimentary breakfast, choice of breads, cereal, fruit, eggs, yogurt, juice, coffee, and hot items
Indoor Pool Heated
Plenty of parking
To book a room call the hotel directly at 217-762-9436 or online by clicking on the link below and use the Group ID: 8D9PE2Y0
https://www.bestwestern.com/en_US/reservations/groups.html
Special Horizon RC Fest Group Rates apply for a limited time so book your room before 5/01/18.
Best Western Monticello Gateway Inn
805 Iron Horse Place
Monticello, Illinois 61856
217-762-9436